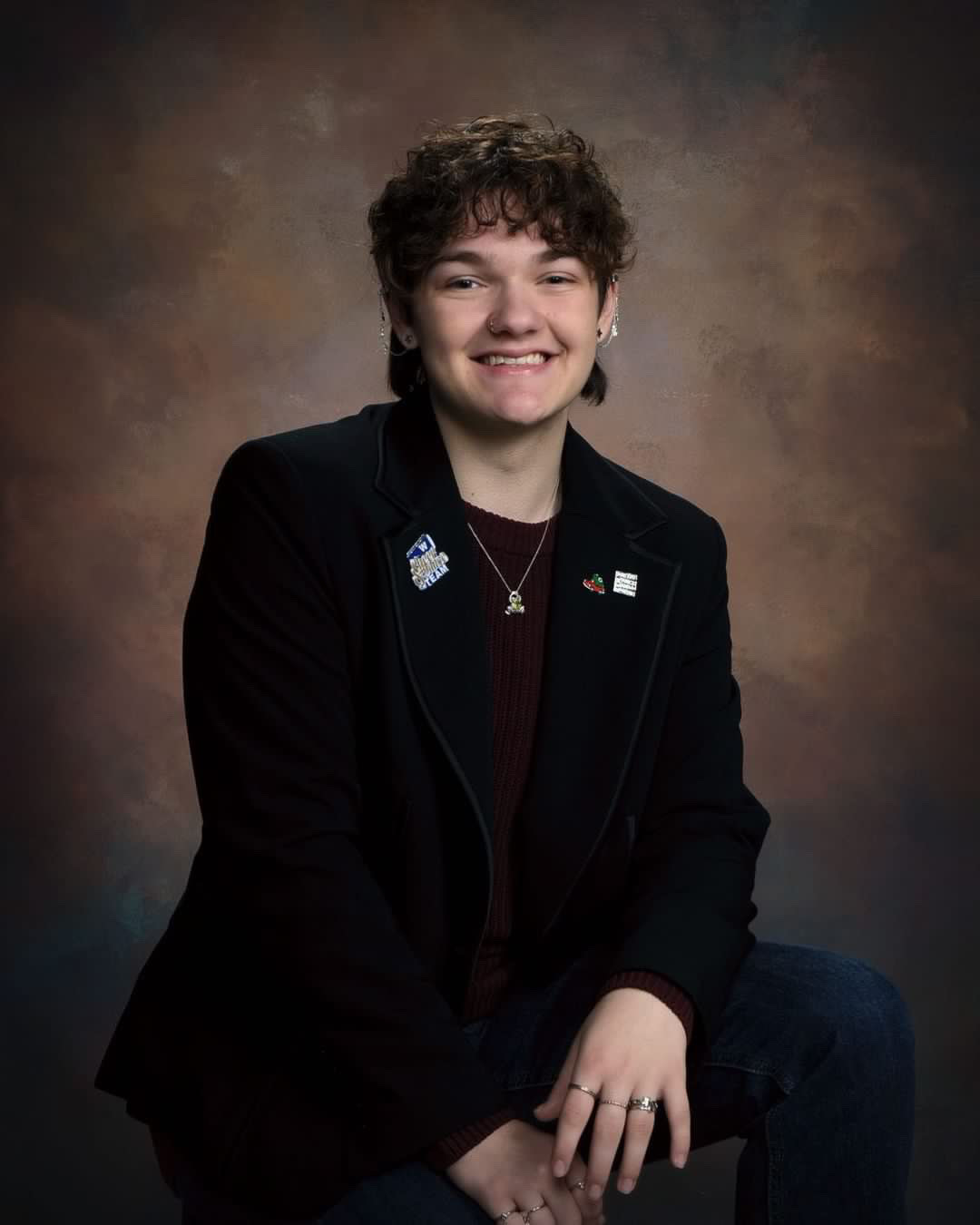 "MTYP IS ALWAYS WITH ME" AN INTERVIEW WITH AL GILBERT
In March 2020, Al Gilbert was 14-years-old and about to perform in his first Musical Theatre Company show at MTYP. He was part of the ensemble and, about a month away from opening, received the devastating news that the show would be cancelled due to the newly-developing pandemic. Three years later, Al is one month away from opening the same show – but this time as the lead.
Al fell in love with theatre while in middle school when he played Ariel in his school's production of The Little Mermaid. In 2019, his best friend Alora, who had gone to MTYP since she was little, suggested that Al audition for MTYP's Summer Studio – a pre-professional company that performs in the Winnipeg Fringe. Al auditioned and got in despite not having prior acting training – as is often the case for courses and companies with MTYP's School: instructors and directors are always keen to develop raw talent. That summer kickstarted Al's relationship with MTYP.
Last year, Al performed in She Kills Monsters, a Young Company production of the play by Qui Nguyen with themes of grief, self-acceptance, and the struggles of coming out. "That was the best experience I have ever had," he says, "I felt like I had so much power as a youth – I had so much say in how that show operated and ran." During the run, one matinée show was performed just for high school 2SLGBT clubs. Al says this is a performance he'll never forget: "I really felt like I was helping the community."
Learning this year's Musical Theatre Company show would be Urinetown: The Musical was a full circle moment for Al. "I was really excited when it was Urinetown again," the 18-year-old says. "It was my first Musical Theatre Company show [in MTYP's School] and now it's my last one – and I'm playing the lead."
Urinetown: The Musical is a satirical comedy musical that parodies a large range of social issues. In the not-so-distant future, a terrible water shortage and 20-year drought has led to a government ban on private toilets and a proliferation of paid public toilets, owned and operated by a single megalomaniac company: the Urine Good Company. If those who can't pay do not obey the strict laws prohibiting free urination, they'll be sent to the dreaded and mysterious "Urinetown."
Al is playing Bobby Strong – the hero and leader of the impoverished. Al says he relates to Bobby in some ways, "I'm not as assertive or confident, but I have some of those leadership qualities." He identifies the main themes of the show as power and corruption. "Something we talked about right at the beginning of the process is how often power will be abused." Al says that audience members may judge the show based on the goofy title, but urges them to look deeper to find meaning: "Pay attention to the text – everything is there for a specific reason."
As the lead and one of the older cast members, Al says it's special to watch the younger cast members experience their first show. "I remember when I was that person. That was me three years ago in this exact same musical." He says the advice he gives to younger cast members is to "learn what you can and take every opportunity."
And what would Al say to his 14-year-old self who, three years ago, was on the brink of opening his first Musical Theatre Company show? "Just keep going," he says. "I had just come out as trans… there were times where I felt so low. The comparison between then and now is crazy," he continues, "Don't stop. Just keep going. It's going to get so much better."
Over the next few weeks, the Musical Theatre Company will be putting the finishing touches on their production, which runs April 14-16 on the MTYP Mainstage. For Al, this will be his final show at MTYP.
"MTYP has been my home for four years," he says, "This is my family. I met my boyfriend here. I met my best friends here." He continues, "It's so bittersweet to be leaving." And Al is not just leaving MTYP at the end of this season, but also leaving Winnipeg. This fall, Al will start the Musical Theatre Performance program at Sheridan College, following other MTYP School alumni who've pursued a similar path. "Even when I'm away from MTYP, it's always with me," he says.
---
Urinetown: The Musical runs on MTYP's Mainstage from April 14-16. Tickets start at $20 and are available here.